FCCLA members earn gold medals at STAR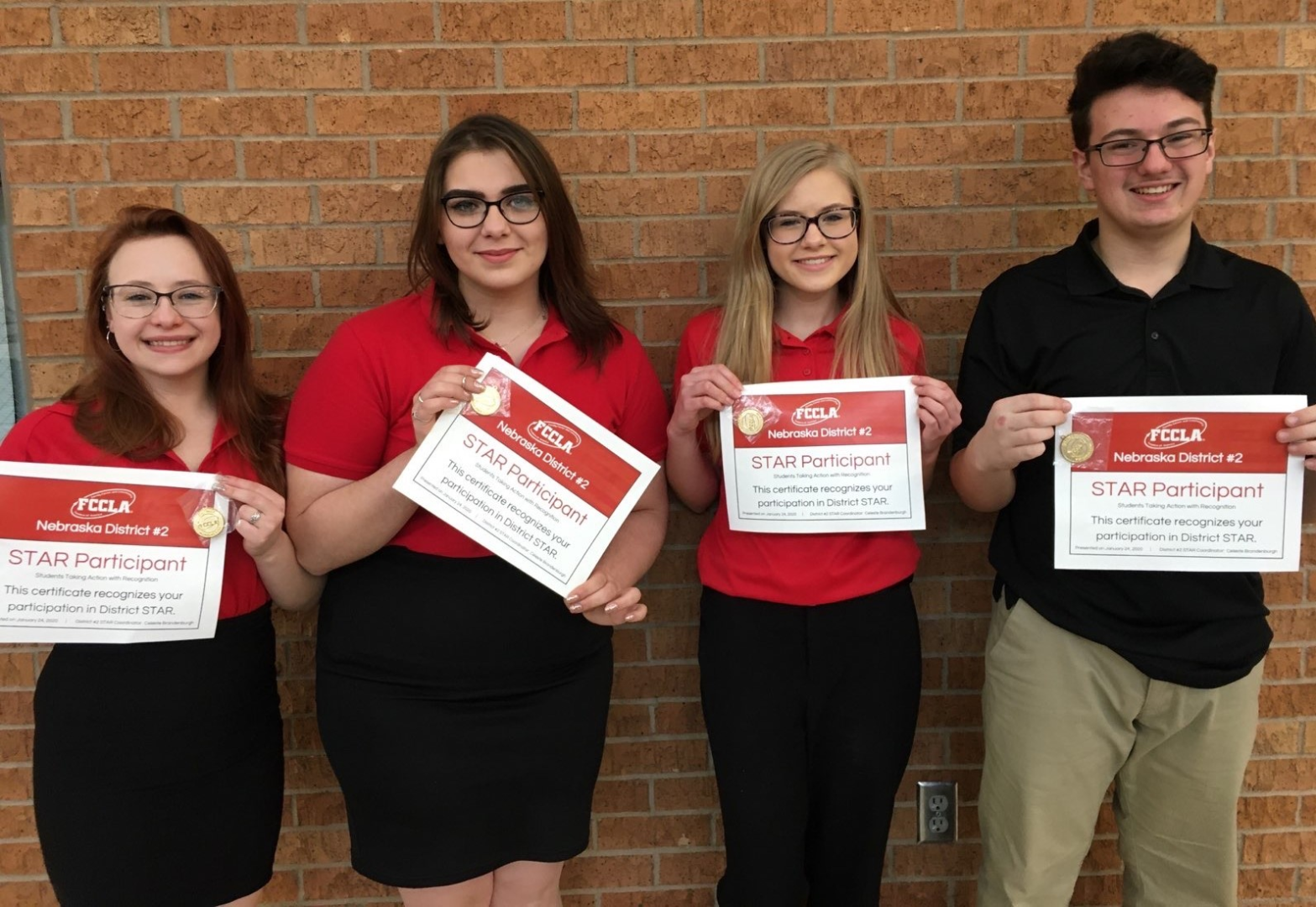 Members of the Friend FCCLA Chapter traveled to Seward for District II STAR Competition on Friday, January 24th. Competing in the Nebraska Event, Family Challenges and Issues were Shelby Steyer and Andrew Lunt. They planned and completed a project collecting winter coats. They received 61 coats that were donated to the People's City Mission in Lincoln. Shelby and Andrew received a gold medal and will be competing at the state level in April. Competing in the event, Focus on Children were Kendyll Pavel and Jyllean Beck. The girls formed a project that emphasized the importance of reading and eating healthy. They visited the second grade as part of their project. They received a gold medal and are waiting results for state competition. In the Job Interview Event was Kate Houlden. Kate participated in a job interview and shared a portfolio that was created for this event. Kate will be competing at the state level with a gold medal at the District level.
The competitors are congratulated for their hard work at this first level of STAR competition. STAR Events (Students Taking Action with Recognition) are competitive events in which members are recognized for proficiency and achievement in chapter and individual projects, leadership skills, and occupational preparation. Schools in District II of FCCLA include Centennial, Milford, Seward, Waverly, Lincoln Southwest, Lincoln Southeast, Crete, Fairbury and Friend.