FCCLA STAR results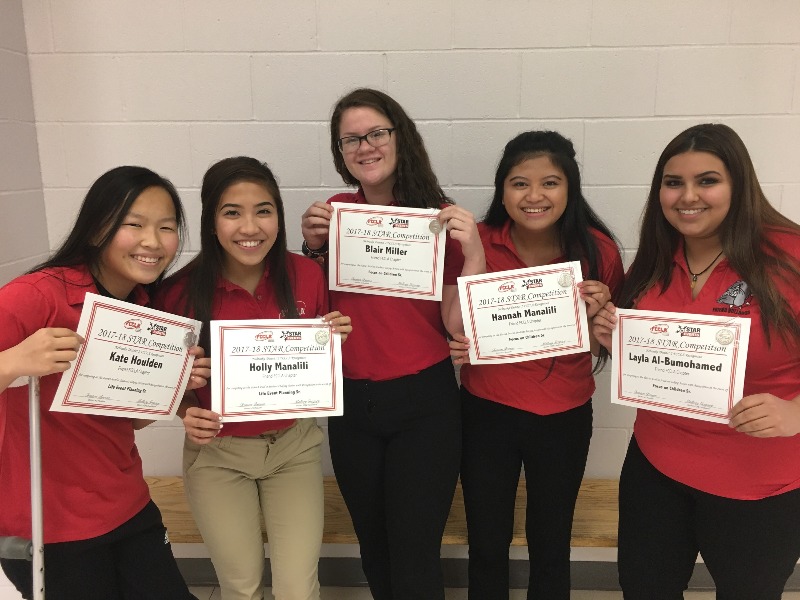 FCCLA members competed at the District STAR event in Waverly on Feb. 7. These students all received silver medals.
submitted by Margo Houlden, FCCLA advisor
On February 7th, five FCCLA members from Friend High School competed at the District STAR Competition at Waverly High School. In the Focus on Children event and receiving a silver medal were Layla Al-Bumohomed, Blair Miller and Hannah Manalili. Their project was on the planning and organization of a nutrition project with 5th graders. Holly Mananlili and Kate Houlden entered the Life Event Planning Event and received a silver medal. In this category, they planned a graduation party. Both groups also qualified for the State STAR Event in April. Congratulations to the ladies on a job well done. FCCLA Advisor for the Friend Chapter is Margo Houlden.
Picture Identification from left to right; Kate Houlden, Hannah Manalili, Blair Miller, Hannah Manalili and Layla Al-Bumohamed